If you and your family love swimming in the ocean, it's worth knowing how to stay safe in the water and how to spot a dangerous tide. Watch our video guide on rip currents with Tom & Teddy Ambassador and keen surfer Andrew MacIver, and scroll down to read our Q&A with Paul Barry, Executive Director from Royal Life Saving Society Queensland and read about our Surf Life Saving dad and son who love nothing more than a day at the beach, patrolling the shoreline together.
Executive Director from Royal Life Saving Society Queensland
How to spot and avoid rip currents?
If you're swimming in a location that you don't know well, rips can be difficult to spot. A rip is a fast-flowing current of water; If you can see the flow of water, you should be able to see the rip as the water moves away from the shoreline. However, this can be difficult on surf beaches due to the waves and white water.  Never be afraid to ask a local or a surfer – they'll often know where the rips form.   
What should a bystander do if they see someone caught in a rip?
Every year I see a story in the newspaper that a child is caught in a rip and a parent jumps in the water (usually without a floatation device) to help them. Most children are fitter than their parents and they're certainly lighter, meaning a child can float for longer and have a better chance of survival. Unfortunately, in some of these situations, when a parent goes into the water to help, the child ends up floating long enough to get back to the beach, but the parent doesn't. 

A bystander should firstly call for help and should only go into the water if they are a sufficiently strong-enough swimmer to navigate a rip. They should phone Emergency Services who can access life savers and lifeguards. If a bystander decides to enter the water to rescue someone, they should always take in a flotation device –surfboards, body boards or kick boards are ideal. 
If you become caught in a rip, what should you do?
Whilst many people know the basic safety message for rips – concentrate on floating, swim parallel to the beach (if possible) or go with the rip out to sea – if feels unnatural not to swim towards apparent safety. Staying afloat in white water can be very difficult, and so people start to panic. This is often the stage when instinct kicks in to escape, rather than concentrate on floating and letting the rip carry them to calmer water. 
If caught in a rip, remaining calm is a key and you always wave an arm for help. A weak or moderate swimmer should concentrate on floating as the rip will generally take you out to blue, calmer water, and you will then be able to swim back into the beach. A strong swimmer may be able to swim parallel to the beach before swimming back to the beach, but this swim is hard and it's not unusual for this to be a 200m (or more) swim at fast speed. 
What is the safest way to swim at the beach?
Always swim between the flags. Most beaches

have safety

signage

and

i

t

'

s

worth taking a few moments to have a look

at

these signs

as they will u

sually

give

specific information for that beach.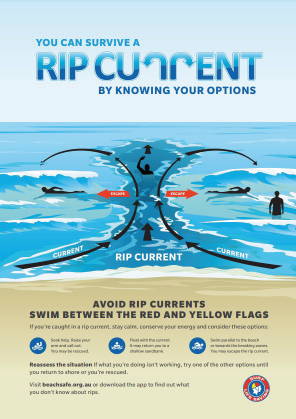 What advice would you recommend for weak swimmers?
There are a few things

I'd

recommend:

 

 

- Never swim alone and

ask locals about the swimming conditions.

 

- Develop a plan of what to do if you get caught in a rip.

 

-

Take a flotation device

with you

as, if you encounter a rip, it will help you to stay afloat.

 

 

- Signal for

help

as soon as you can.

 
Do you have any tips for the prevention of drowning?

If you're not a strong swimmer, practice and improve your skills in a public pool, which will always have lifeguards on duty.  
 The general safety messages are: 
- Never swim alone

.

 

- Avoid

drinking

alcohol

before swimming.

 

- Wear a life jacket when on the water

.

 
- Learn how to resuscitate someone.

 

- Know your skills and limitations in the water.

 
NORTH CRONULLA SURF CLUB SEA TURTLES: STU & ADEN
For Stu Clarke's 17-year-old son Aden, having Down's Syndrome is no reason not to indulge in his passion for sports. When he isn't swimming or playing football, he's a dedicated member of the North Cronulla Surf Club, where the pair are involved in the Sea Turtles - an inclusive lifesaving skills programme for children with disabilities. We spoke to Stu about the special relationship between the two of them and why he couldn't be prouder of his son.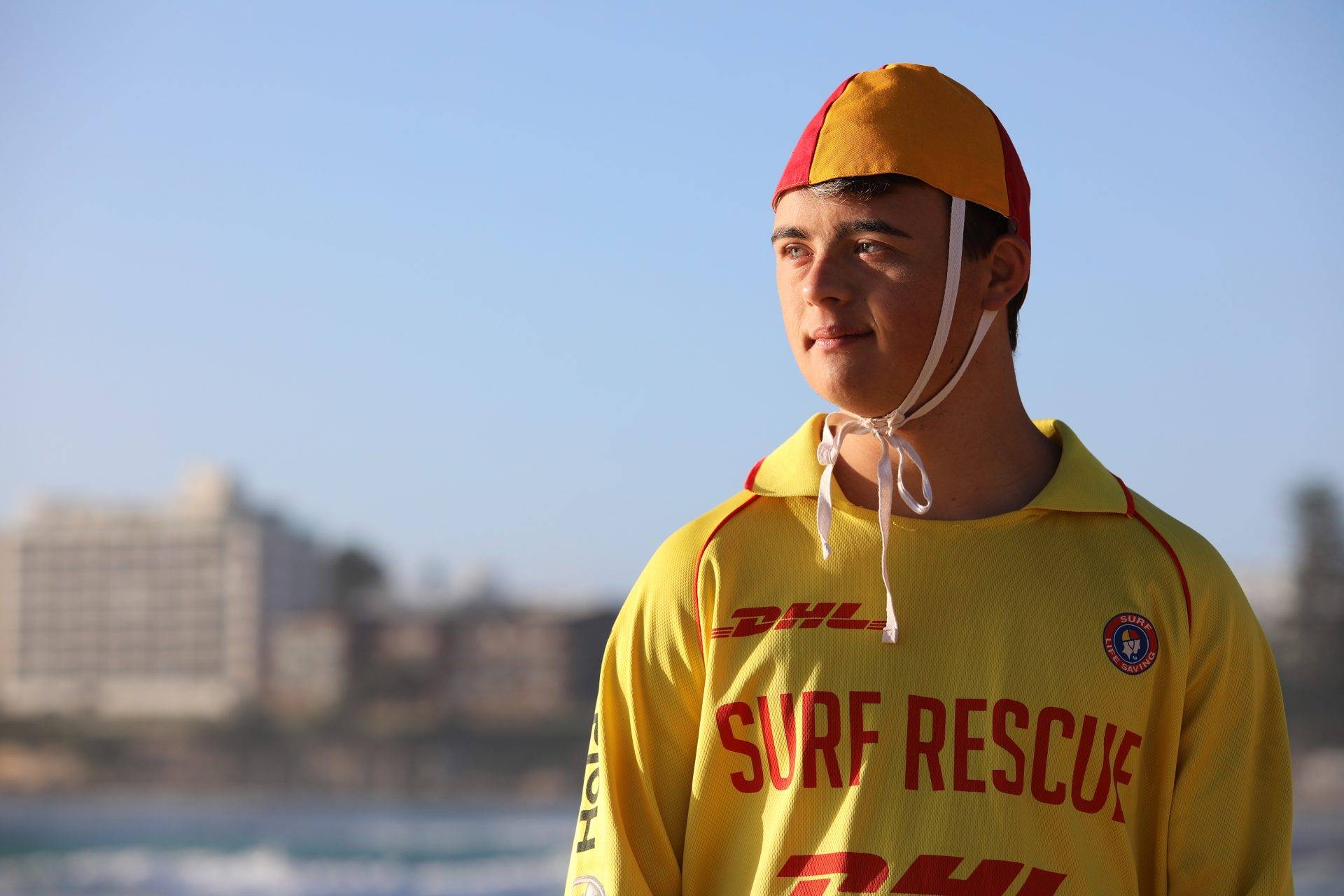 Aden has always been into sports. He swims all year round, plays soccer, and he's been a member of the North Cronulla Surf Club since he was five years old. He did Nippers for nine years too, and then when we set up the Sea Turtles three years ago he got involved in that as well.
There are six members at the moment, with a range of different ages and abilities, and they do all sorts of things like patrols of the beach, using their whistles to warn people about rip tides, or their radios to alert the professional lifeguards that someone needs help. Thankfully we've never actually had to rescue anyone, but we're there to keep watch over people, make sure they stay between the flags and so on.
We also go to carnivals where they'll get involved in things like beach sprints and board races and swimming out and round buoys. There's another activity called flags where they all lie down and on the whistle they have to get up and run to capture the flag. There's always one less flag than there are competitors so it gets down to one winner.
They love it, they really do. In mainstream activities, a lot of these kids would never have the opportunity to get the flag. But with a programme like Sea Turtles, the people they're competing with are closer to them in terms of ability.
I'm an electrician by trade but I got my bronze lifesaving medallion 20 years ago with a group of friends down the national park. We used to go away for weekends and they were all members of the surf club, so I joined too.
When Aden joined the Nippers, I didn't think it was the club's responsibility to provide the extra support that he needed so I'd help out with water safety. It wasn't long before I wasn't just looking after Aden but any other kid that was more in need. Now ironically other parents will say that Aden's been a great learning and teaching example for their kids and their understanding of people with disabilities.
A couple of years ago, Aden won Male Surf Club Member of the Year, which was really special. I know he's really proud of being a member, and doing Nippers and now Sea Turtles makes him happy. He and the rest of the group were thrilled when Tom & Teddy decided to sponsor us by kitting us out in their turtle print shorts - they all love them.
I always wanted to be a dad. We didn't know until after Aden was born that he had Down's Syndrome but we knew that it was going to be a bit different to the textbook theory of raising a child. He just learns things at a different level and in his own way. Sport has been a great way for us to spend time together, and music, which is another one of his passions. Aden really is one of the most loving human beings I know, there's not a bad bone in his body. I'm so proud of him.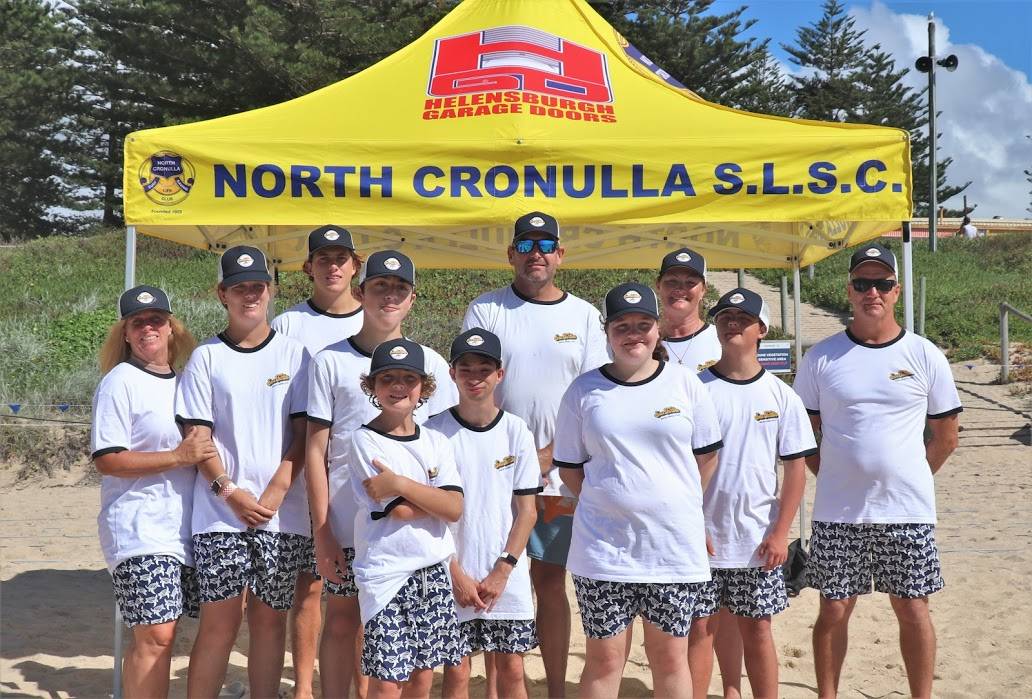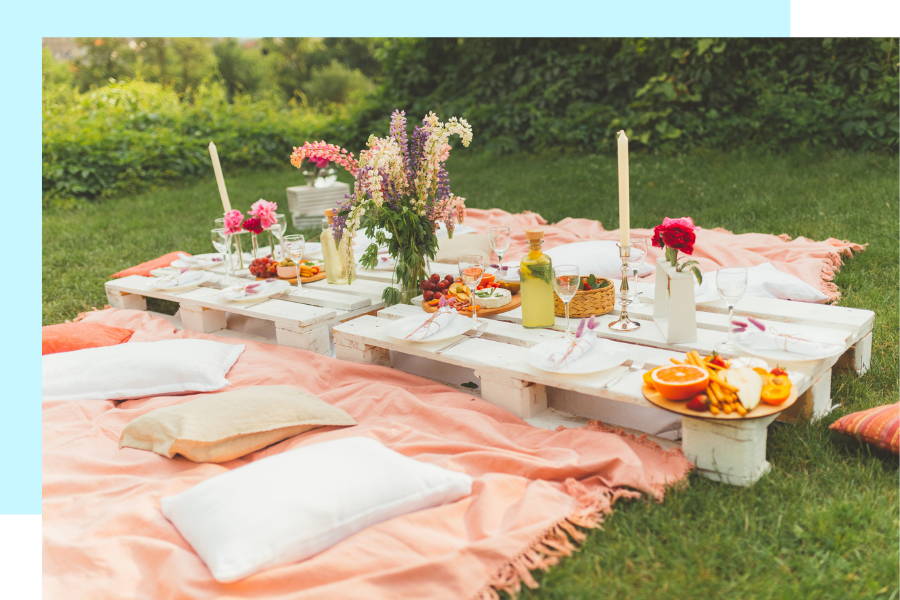 MEDITERRANEAN MEMORIES AT HOME
Whether or not you've been to the Mediterranean, it's perfectly possible to create memories of this sun-drenched region in your own home. Read on to discover how to throw an alfresco event for friends and family, which will have everyone dreaming of their next escape to Italy, Greece or maybe Spain...
12 OF THE BEST WILD SWIMMING SPOTS
- as chosen by the experts
Whether you like sheltered lagoons, sea filled lidos or remote rivers, there's a wild swimming spot out there for you. We asked four experienced open water swimmers from around the world to pick their favorites. 
How our founder, Michelle L'Huillier, discovered this beautiful and secluded beach in Mallorca… and it became the major inspiration for our latest Mediterranean Memories collection.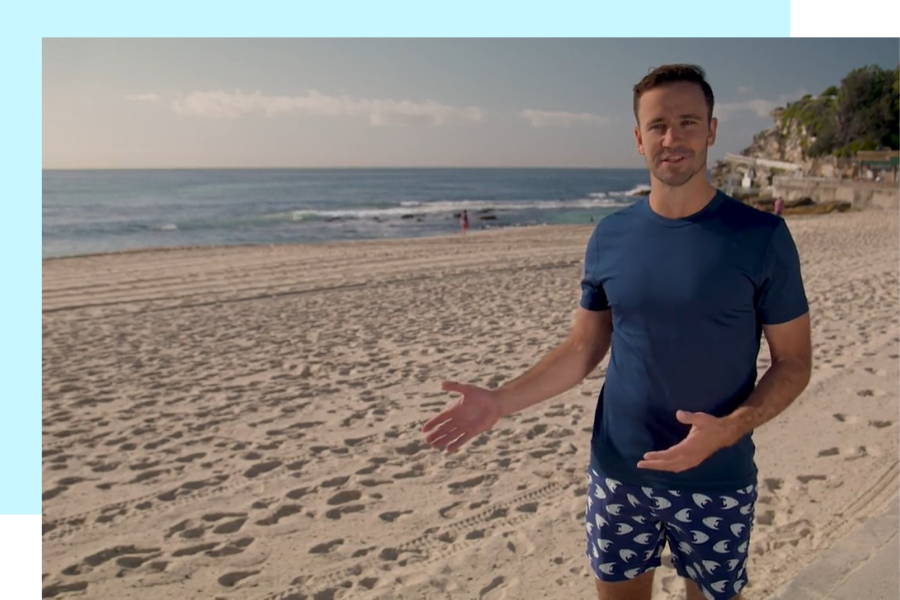 With Summer on it's way, if you and your family love swimming in the ocean, it's worth knowing how to stay safe in the water. Watch our video guide on rip currents, read our Q&A with Paul Barry, from Royal Life Saving Society Queensland and read about our Surf Life Saving dad and son who love nothing more than a day at the beach, patrolling the shoreline together.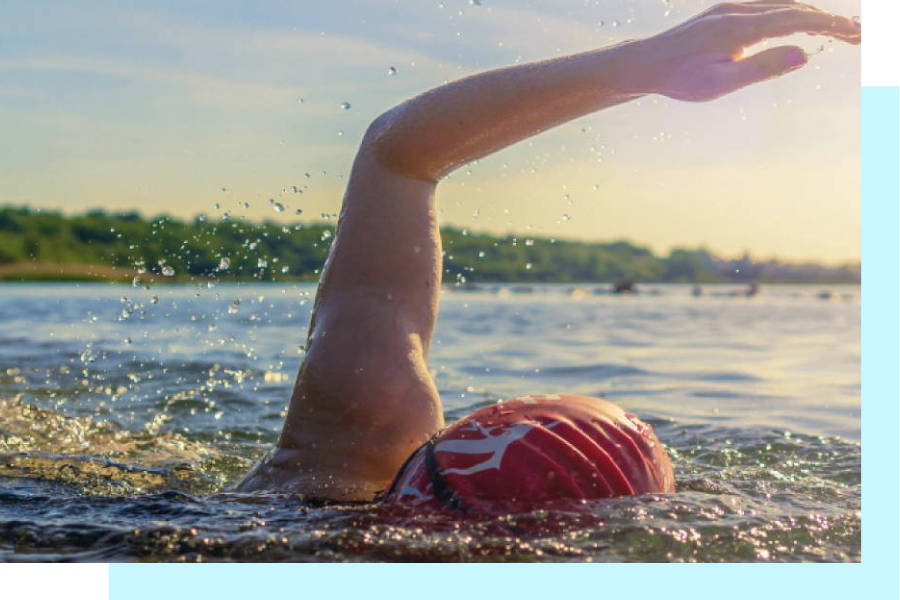 THE MAGICAL POWER OF WILD SWIMMING
Wild swimming is enjoying a boom, as people discover how it can help connect them with nature and improve their mental wellbeing. Keen wild swimmer Joe Minihane, author of Floating, reveals why he can't get enough of the cold...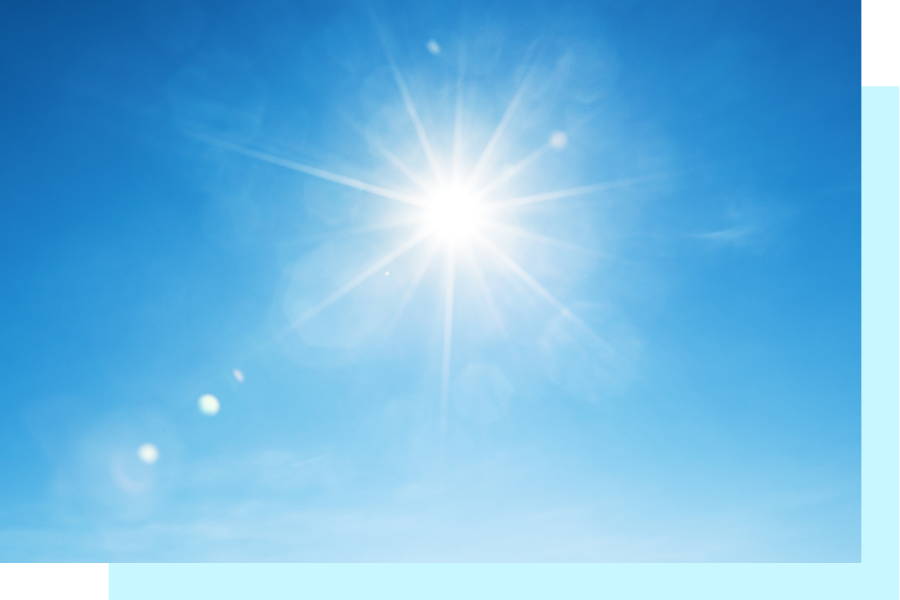 Does the sunshine and heat not necessarily agree with you? We've gathered together the best ways to soothe, cool and calm the body so you can enjoy the summer months and reduce the unwelcome side effects!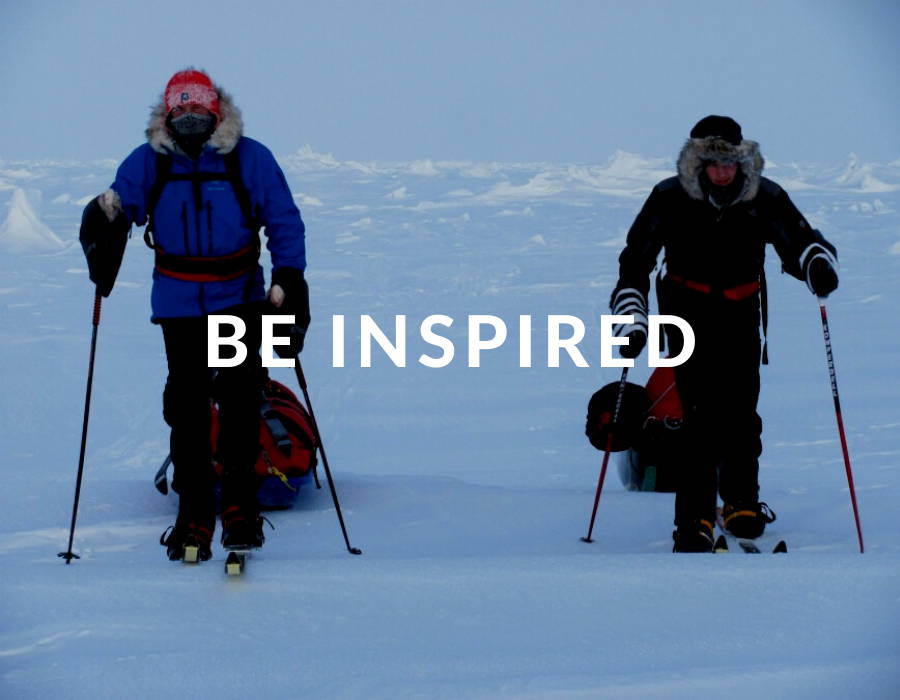 Interviews with inspirational Father & Son duos.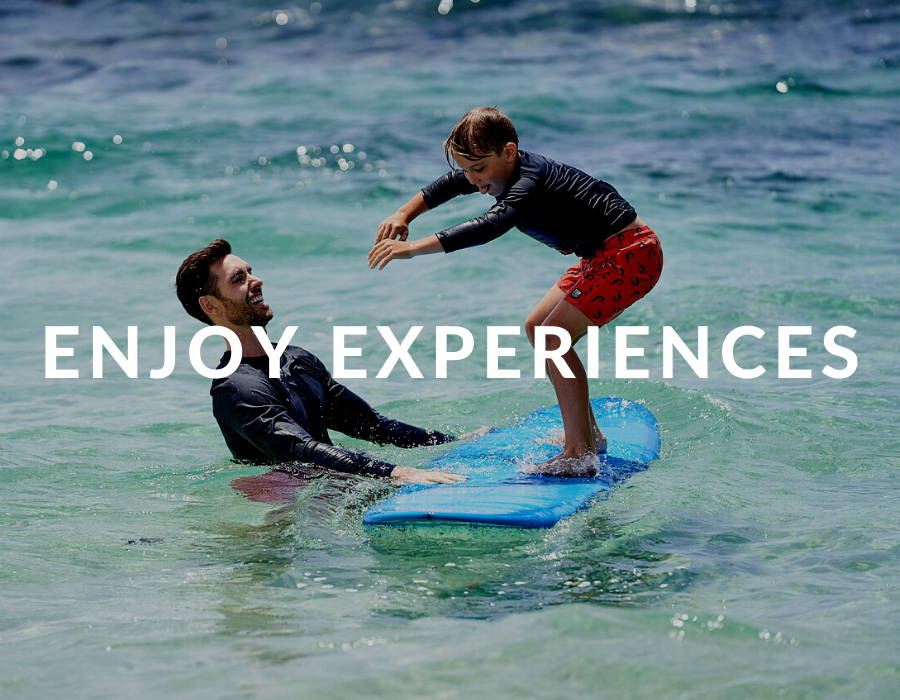 Unique Father & Son experiences you can try with Tom & Teddy.
Unique Father & Son experiences you can try with
Tom & Teddy.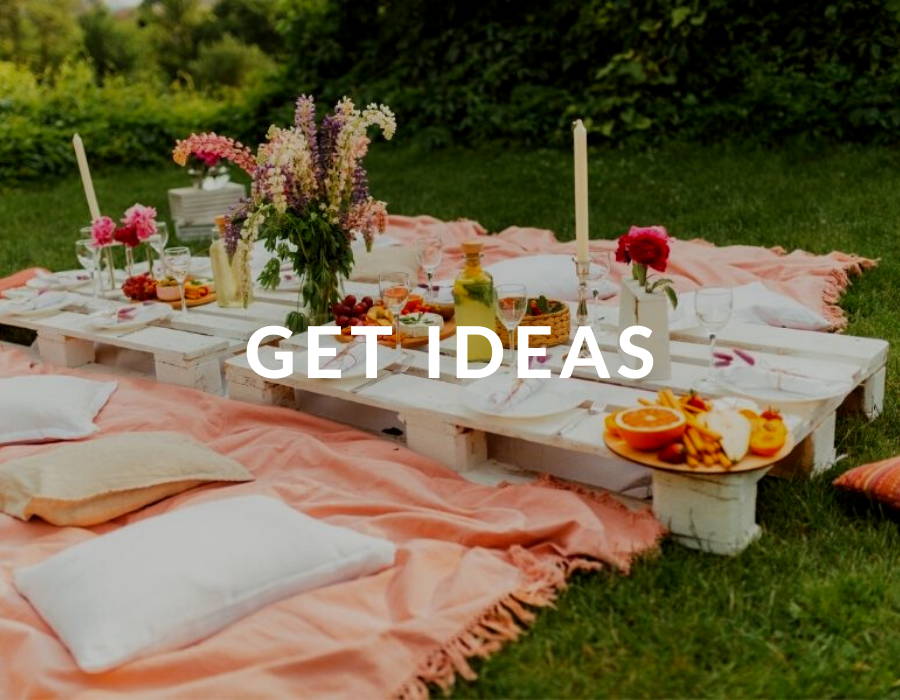 Guides and how to's for Father & Son fun.