The Best USA Surf Spots
Published 12 Apr, 2023

Mainland USA has hundreds of great surf beaches on both the west and east coast – here are half a dozen of the best for novice surfers.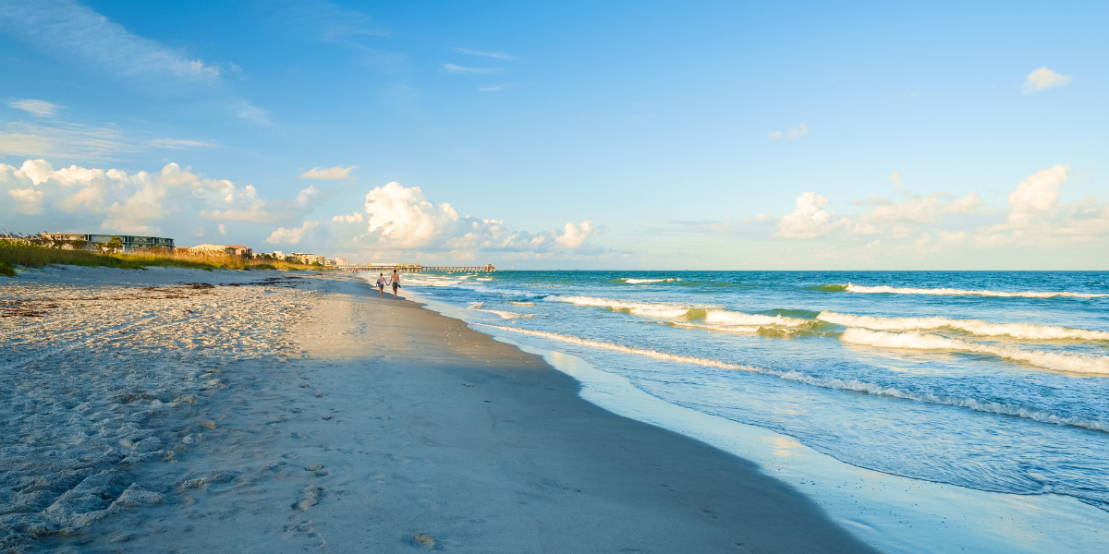 If you're not sure whether the warm, easy waves of Florida are what you need to set you on the road to surf glory, consider this – Cocoa Beach is the home town of eleven times world surfing champion Kelly Slater. So, if it was good enough for Mr. Slater…
On a good south-east swell, combined with the region's prevailing westerly winds, you'll find consistent, beginner-friendly waves here, along with a surfing heritage that dates back over sixty years – after your surf session check out the legendary Ron Jon Surf Shop, which is also home to the Florida Surf Museum.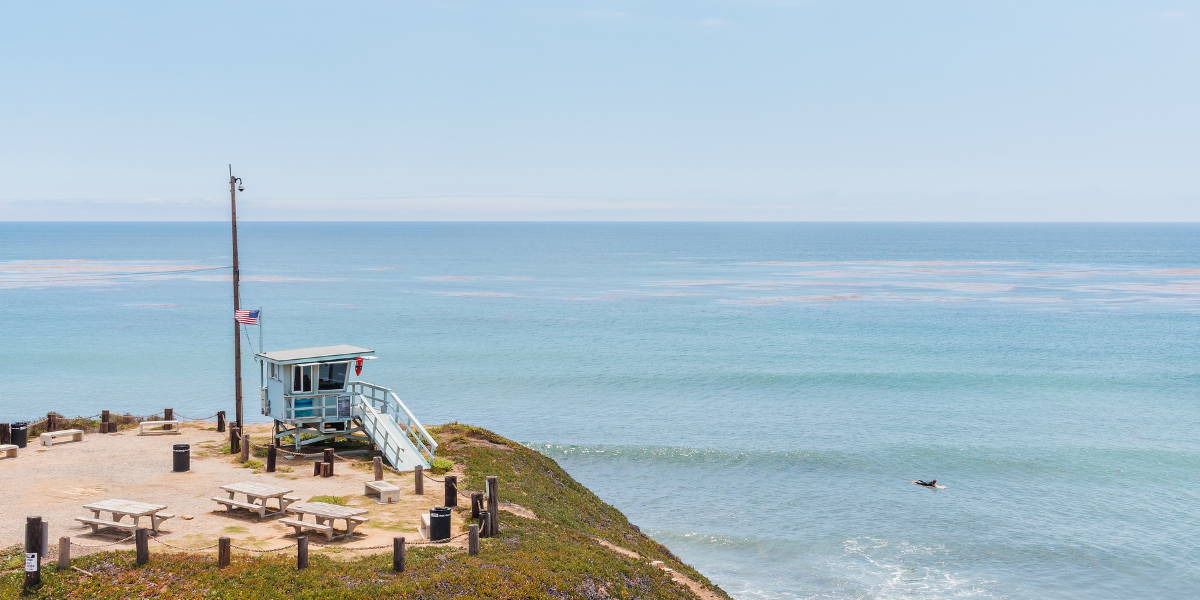 Malibu is one of the most famous surf spots on the planet and has even had a type of surfboard named in its honour – indeed, you might find yourself riding a 'mini-mal' (mini-malibu board) when you surf here, since these are amongst the best boards for learning on. It was from Malibu that surfing and surf culture went out to conquer the world, so you'll be walking in the footsteps of countless other surfers as you trot down the beach here with your board tucked under your arm.
Head to Zuma Beach at the north end of Malibu for some of the best beginner waves – on smaller swells the waves roll gently shoreward and are warm and clear, making for perfect novice conditions. That said, you'll undoubtedly be sharing the waves with scores of other surfers, from beginner to expert, since this is one very popular surf spot.
SAN ONOFRE STATE BEACH, SAN CLEMENTE, CALIFORNIA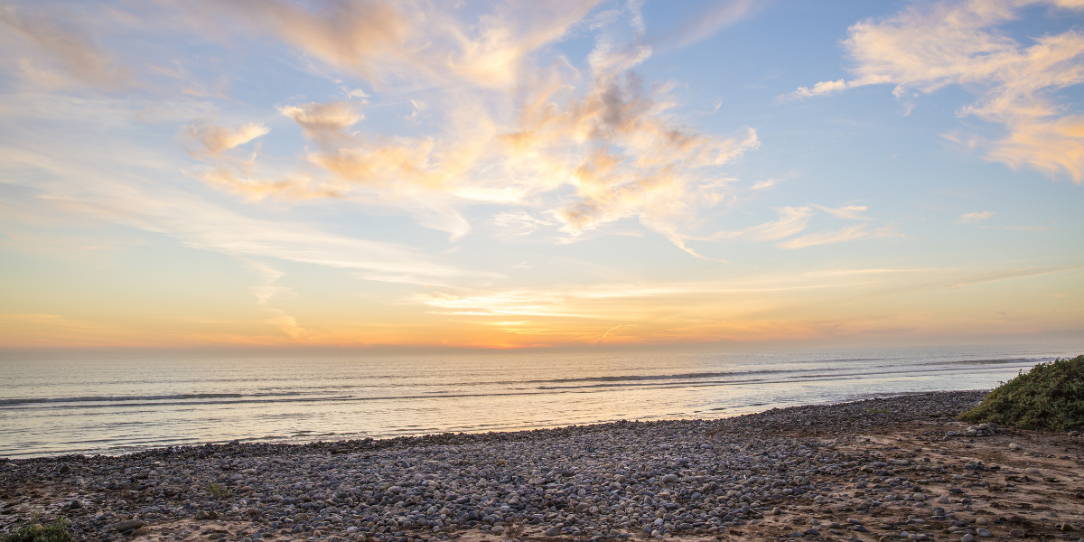 The mellow waves of 'San O' have been ridden by locals and visitors alike since the 1930s, and as well as being a great spot for novices, San Onofre (also known as 'Old Man's Beach' because so many senior surfers ride here) is a favorite spot for longboarders since the generally slow, gentle waves that break over the shallow beach here in summer suit this style of surfing.
Amongst the surf schools offering lessons here is the famous 'Doc' Paskowitz Surf School, one of the best-established surf schools in the USA. As a novice surfer, you couldn't pick a better spot to kick start your wave riding career.
The laid-back vibe of the 'San O' surf scene is very much in keeping with surf tradition and helps to make it a great place for your first paddle out.
COWELL BEACH, SANTA CRUZ, CALIFORNIA
Named after Gold Rush–era developer Henry Cowell, and located in a sheltered spot between the municipal wharf and Santa Cruz' famous lighthouse, people have been riding waves at Cowell Beach since the 1950s, with novice surfers and longboarders in particular enjoying the generally small, rolling waves that are perfect on which to practice your take off and surfing style.
The water isn't as warm as that of Southern California, obviously, which is perhaps the reason for one of Santa Cruz' great gifts to the surfing world – legendary local surfer Jack O'Neill developed the first surfer's wetsuits here way back in the 50s and 60s, and the company is still going strong today.
Take some time out from the waves to explore the rich, local surf heritage in the Santa Cruz Surf Museum, located in the above-mentioned lighthouse above the famous Steamer Lane surf break.
SEA ISLE CITY, NEW JERSEY
Sure, the water here will be cooler than much of the west coast, but there are plenty of good waves to be had at Sea Isle City, particularly between 36th and 42nd streets. There's a very inclusive local surf scene, with more experienced surfers enjoying the fast peaks that break off the rock jetties on north-easterly swells. Beginners can sign up with the well established and super-friendly Heritage Surf School, which has been getting people up and riding on New Jersey's waves for over forty years (although the Heritage Surf Shop itself dates back to 1962), and can direct you to the best waves for your ability level.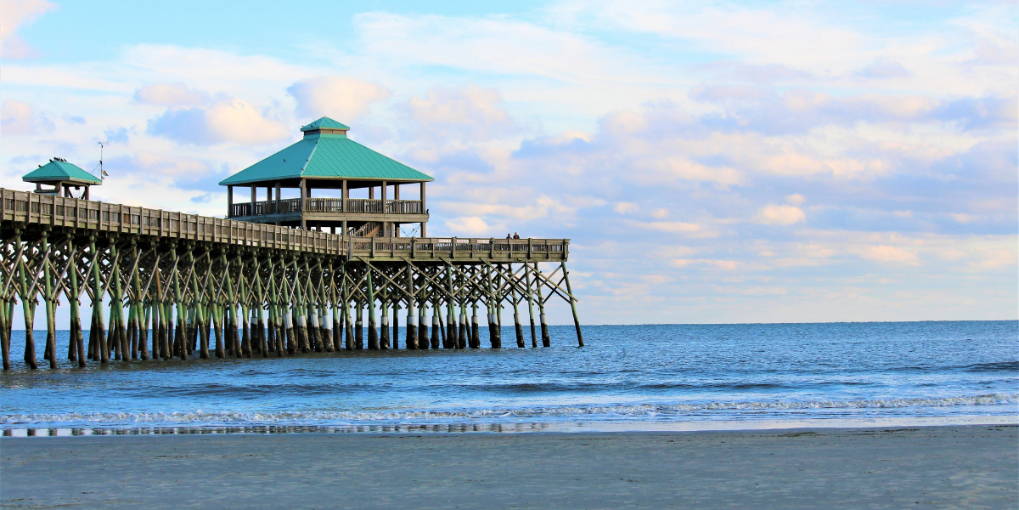 This six-mile-long barrier island off the coast of South Carolina has a varied selection of fine waves on a good swell, including some great barrels for experienced wave riders at 'The Washout', whilst novice surfers will enjoy the gentle waves that roll in elsewhere along the beach. And in summer you'll need a minimal amount of rubber as water temperatures easily hit the 70s (conversely it can be pretty darned chilly in winter, when a good wetsuit is a must, along with booties and maybe a hood).
Also worth scoping out is Folly Beach Pier, where crumbly left-handers make for good beginner and longboarder waves, although you can expect it to be busy on any half-decent swell. There are various surf schools and surf shops in Folly Beach that can provide all the help and advice you'll need as a first timer or visitor.
If you've been thinking about grabbing a board and diving in, first take a look at our beginner's video below for some top tips from Sydney surfer, Andrew McIver.